Our apartments
10% discount with the code SPECIALWEB
Apartments
From 50€
per night
Refrigerator
Glass-ceramic hob
Oven
Microwave
Table linen
Iron
Coffee/tea maker
Sink
Lounge
Sofa
Television
Air conditioning
Free Wi-Fi Internet
Toiletries
Hairdryer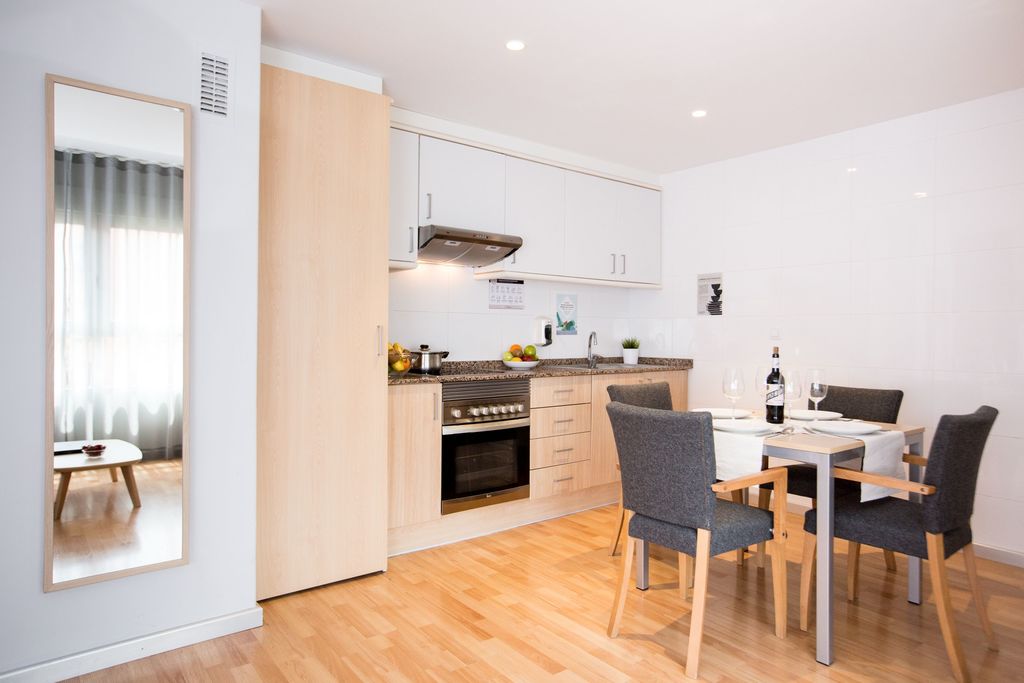 1 bedroom apartment with double bed of 1.80 or two single beds of 90cm and wardrobe. A spacious bathroom with bathtub, hairdryer and shower gel dispenser. The kitchenette is equipped with a fridge, hob, microwave and kitchen utensils. Large living room with double sofa bed 1.60. Led TV with international channels in room and living room. Capacity for 1 or 2 adults and 1 o 2 kids. Reception 24h. 10% discount in meals in Elbar Restaurant, open from 7:30 to 11:30pm monday to friday, weekends 8:00 to 12:00 am More information
Max. 4 people

35m2

Different compositions
Last booking: 30 hours ago!
2 bedroom apartment with possibility of double bed of 1.80 or 4 beds of 90 cm. Bathroom with bathtub, hairdryer and shower gel dispenser. The kitchenette is equipped with fridge, hob, microwave and utensils. Large living room with double sofa bed 1.60. Led TV with international channels in one room and in the living room. Capacity for 4 adults or 4 adults and 1 or 2 kids. Reception 24h. 10% discount in meals in Elbar Restaurant open from 7:30 a.m. to 11:30 p.m monday to friday. Weekends 8:00 a 12:00 am More information
Last booking: 6 hours ago!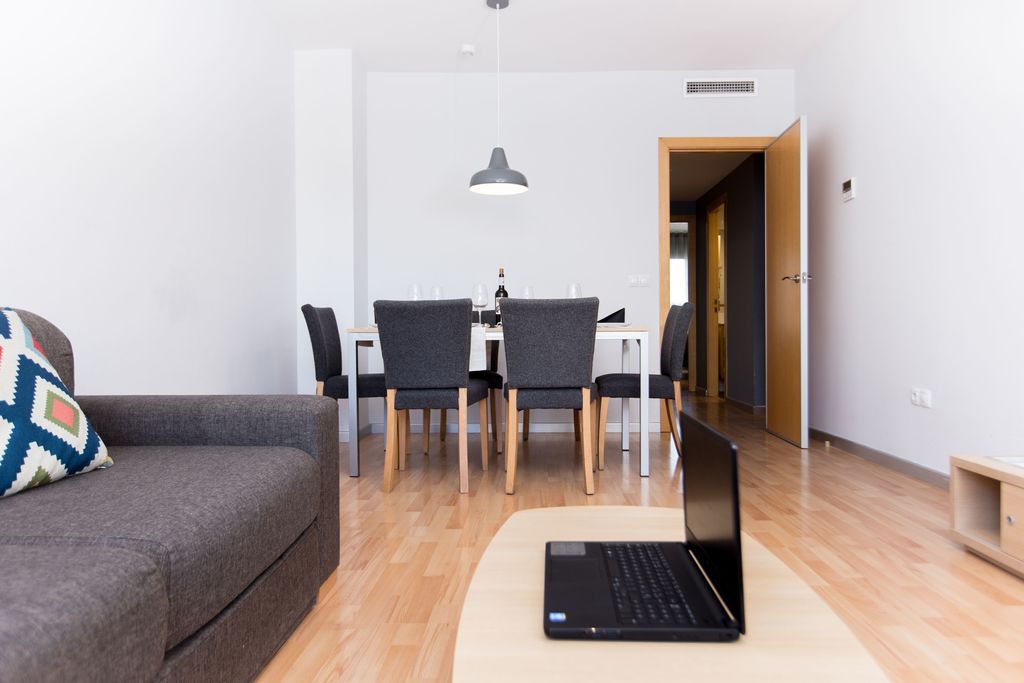 2 bedroom apartment with possibility of double bed of 1.80 or 4 beds of 90 cm. 2 bathrooms, one with bathtub and one with shower, hair dryer and shower gel dispenser. Kitchen equipped with fridge, hob, microwave and utensils. Large living room with double sofa bed 1.60. Led TV with international channels in one room and in the living room. Capacity for 6 adults or 4 adults and 2 children. Reception 24h. 10% discount in meals in Elbar Restaurant open from 7:30 a.m. to 11:30 p.m monday to friday. Weekends 8:00 a 12:00 am More information